Without warning yesterday (14 November), ten refugees and asylum seekers were transferred from Darwin to Brisbane, where they are now being held on the 71st floor of Meriton Apartments, Adelaide Street.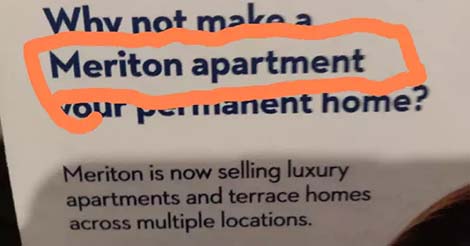 (At right is a photo, indicating their new prison, sent by one of the refugees last night.)
The ten single men had been held in detention at the Mercure Hotel near Darwin airport (designated as an Alternative Place of Detention, APOD) since being transferred from Nauru on 4 September, for medical treatment.
After more than seven years on Nauru, they are still waiting for the medical care (including eye surgery and treatment for kidney stones) and dental treatment they urgently need.
Border Force has given no explanation for the transfer, but it is understood that it has leased more than one floor of the Meriton Hotel. The Meriton Hotel joins Mercure, Mantra and Kangaroo Point Central Hotel as the latest addition to Border Force's detention suite of hotel-prisons in Australia.
"It beggars belief that Border Force is expanding its hotel-detention regime," said Ian Rintoul, spokesperson for the Refugee Action Coalition, "We condemn the use of the Meriton; the hotels and the detention centres should be closed.
"Just like detention centres, the hotels are factories of mental illness, worsening the welfare of refugees brought from offshore detention because of their deteriorating mental health. Border Force is spending tens of millions of dollars subsidising multi-millionaire hotel owners at the expense of refugee lives."
A protest is being held outside Kangaroo Point hotel (721 Main Street, Kangaroo Point) this afternoon, (2pm, Sunday, 15 November), with a Solidarity Sunday Faith Vigil at 4.30pm.
Yesterday (Sat 14 Nov), almost 200 refugee supporters in Melbourne, defied police intimidation to hold a protest in solidarity with refugees being held in the Mantra Hotel in Preston.
For more information contact Ian Rintoul 0417 275 713